Talegaon
Emerging Satellite City
in demand as housing destination!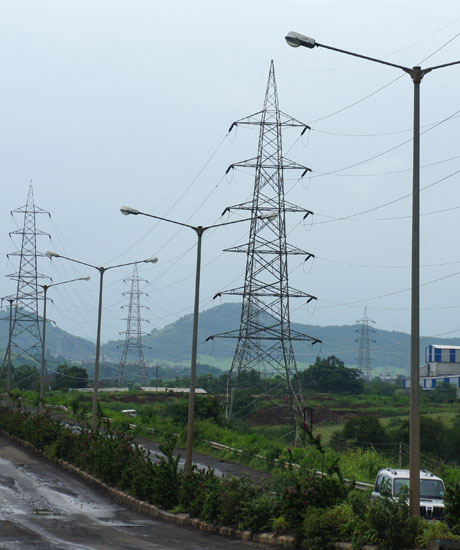 Talegaon has definite potential to emerge as another satellite city. Looking to buy flats! Get details of all Talegaon properties available for buy, sell, rent. Find Talegaon flats, apartments, houses and all types of ...

alegaon biggest USP is its location. Talegaon is situated on Mumbai Bangalore highway, away from the city, and has excellent environmental attributes. Talegaon is a 45 mins drive from Pune and a 2 hours drive from Mumbai. It is well connected by expressway, national highway and railway. Pune's residential market has become buoyant; so many areas have reached the saturation point, leading to the emergence and development of new destinations. TALEGAON is one of these! Enriched with pleasant atmosphere in the midst of nature, Talegaon has undergone massive development in the last decade and has witnessed encouraging growth.

There was a time when Talegaon was considered as second home in terms of investment for hundreds of Mumbai residential to ensure safe and satisfying life post retirement. But no the situation has drastically changed and Talegaon has emerged as one of the better options for affordable housing.

The industrial belt of PCMC, Maval and Chakan and IT/BT park of Hinjewadi is close by – a mere 25 minutes drive. Maharashtra Government and the

Maharashtra Industrial Development Corporation (MIDC) have drawn up a plan to ensure that the State puts forth a total
biotechnology revolution. Manufacturing, Automobiles, and Floriculture sector industries have set up their plants here. MIDC is also developing over 250 acres of land at Talegaon as a floriculture park for production of superior quality flowers like tulips and orchids, which are in demand in international markets. Major International Companies such as GM, L&T, Posco Steel, JCB, Avery Denison, Cosmos, Finolex Cables LTD. among others have either their presence in MIDC in Talegaon or have acquired industrial pockets in Talegaon and its surroundings.

There are excellent educational institutes of international standards in the proximity, as well. Talegaon also has an international standard school 'Heritage' at Ambi. 'Heritage' is being developed on about 40 acres of land with all facilities and an emphasis on overall academic, aesthetic, creative, social and physical development of children. Talegaon also is home to Tolani Maritime Institute campus providing research and educational services to the industry. Organizations like Indrayani College, DY Patil and one other polytechnic is based at Talegaon.

Maharashtra Institute of Medical Education and Research (MIMER), medical college was established in 1995 at Talegaon. The 500-bed multi-specialty Talegaon General Hospital supplements all practical and internship requirements of the undergraduate program.